Welcome to St. Luke's Lenten Blog
From February 17 thru April 4 parishioners of St. Luke's will be sharing their reflections on the daily readings. 
 We invite you to click on any of the reflections below and enjoy.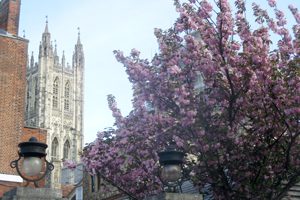 Home > Lenten Blog Experience the unimaginable April 4, 2021 Acts 10:34-43 or Isaiah 25:6-9 | 1 Corinthians 15:1-11 or Acts 10:34-43John 20:1-18 or Mark 16:1-8 | Psalm 118:1-2, 14-24This is the Lord's doing,and it is marvellous in our eyes.– (Psalm 118:23)When...