Welcome to St. Luke's Lenten Blog
From February 17 thru April 3 parishioners of St. Luke's will be sharing their reflections on the daily readings. 
 We invite you to click on any of the reflections below and enjoy.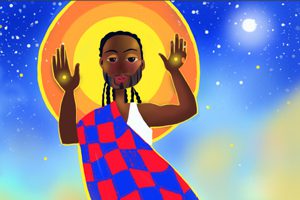 Home > Lenten Blog Break open (your heart) and never close again to the rest of the world. February 28, 2021 Genesis 17:1-7, 15-16 | Romans 4:13-25 | Mark 8:31-38 | Psalm 22:22-30"He called the crowd with his disciples, and said to them, "If any want to become my...