St. Luke's Stained Glass Windows Book
Published in 2017, this beautifully photographed and printed book with accompanying historic narrative makes a wonderful gift. 
Books are $25.00 each or two for $40.00.
Shipping cost of $2.00 if books are mailed.
St. Luke's Stained Glass Windows Notecards
Notecards also on sale: $10.00 for 5 cards with envelopes. Choice of three cards shown below.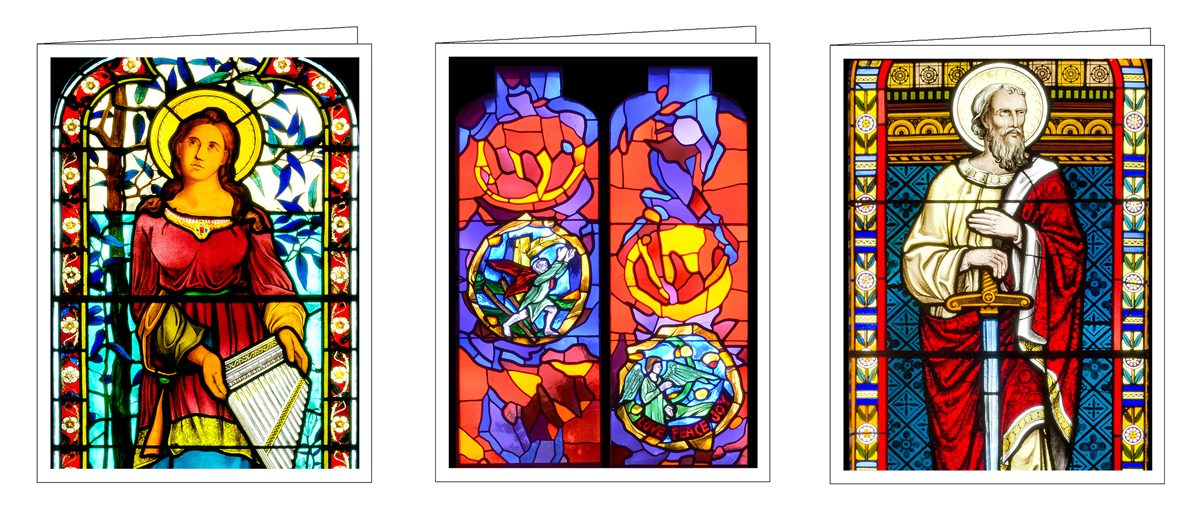 Books or cards may be picked up at the church's office. Please email Christina if you would like to make a purchase: cimondi@stlukeseg.org
ALL proceeds go toward the restoration and maintenance of our beautiful stained glass windows.