Welcome to St. Luke's 2023 Lenten Blog
From February 22 (Ash Wednesday) thru April 9 (Easter Sunday) parishioners of St. Luke's will be sharing their reflections on the daily readings.
We invite you to click on any of the reflections below and enjoy.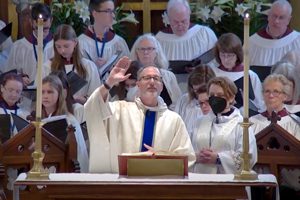 Home > Lenten Blog 2023 Easter Sunday 4.17.22 Please enjoy this recording from last year's Easter Sunday Service.We welcome you to join us for Sunday services at 7:45AM or 10:15AM throughout the Easter season.