Welcome to St. Luke's 2022 Lenten Blog
From March 2 (Ash Wednesday) thru April 17 (Easter Sunday) parishioners of St. Luke's will be sharing their reflections on the daily readings.
We invite you to click on any of the reflections below and enjoy.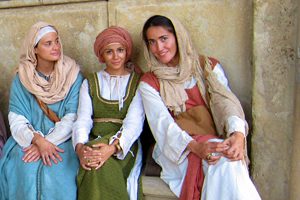 Home > Lenten Blog 2022 Mary Magdalene and Easter at St Luke's, Balm for my Soul April 17, 2022 Isaiah 65:17-25 | 1 Corinthians 15:19-26  | Acts 10:34-43 | John 20:1-18 or Luke 24:1-12 | Psalm 118:1-2, 14-24Eight years ago, when my husband and I decided to move to...