My God, my God, why have you forsaken me?
April 15, 2022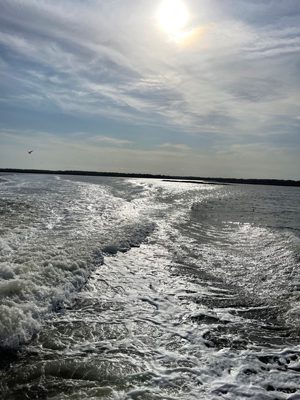 Isaiah 52:13-53:12  |  Hebrews 10:16-25 or Hebrews 4:14-16; 5:7-9  |  John 18:1-19:42  |  Psalm 22
My God, my God, why have you forsaken me?
Psalm 22:1
These words of anguish and abandonment, from Psalm 22, were cried out by Jesus, shortly before his death on the cross. It is disturbing for us to accept that these words of despair and hopelessness were among the last words uttered by Jesus, God's only begotten son! 
How are we to wrestle, as Jacob wrestled with God till daybreak, with this contradiction. Jesus, the Son of God, felt forsaken by the God whom Jesus revealed to us to be the very essence of love and mercy. A key, at least for me, in coming to terms with this is contained in Hebrews 4:15:
For we do not have a high priest who is unable to emphasize with our weaknesses, but we have one who has been tempted in every way just as we are – yet he did not sin.
Jesus, while fully divine, shared fully in our humanity; yet he did not sin. He felt anger at the money changers at the temple, experienced grief over the death of his friend Lazarus, loneliness and anguish at Gethsemane, as well as despair on the cross. While Jesus felt the whole spectrum of human emotions, he did not let these strong emotions draw him away from the Father's will and into sin.
Jesus modeled for us that the path to God is acceptance of God's will even in the midst of difficult circumstances. Jesus' faith and awareness of God's love for him and his reciprocal love for God is what directed his actions or inaction (not challenging his arrest or unjust prosecution). "Not my will but your will be done" (Luke 22:42). It is easy to unconsciously soft pedal the extent of Jesus' suffering and struggles. We have heard the narration of Jesus' passion countless times. We also think, "Well he is God! He knows how this is all going to work out!" As these words from Psalm 22 reveal however, his struggle was real, as was his faith in God. The psalmist begins Psalm 22 with this cry of despair but concludes it with these words:
For he has not despised or scorned the suffering of the afflicted one, he has not hidden his face from him but has listened to his cry for help. Psalm 22:24
So, despite Jesus' cry of despair and anguish from the cross, he knew his cry was heard by God and that his Father was with him. What appeared on the surface to end in death and abandonment ultimately resulted in the triumph of love and eternal life for all.   
Reflecting on these words from holy scripture reassures me that as we struggle with our faith throughout this dark night until dawn, that at daybreak, we will, like Jacob see God face to face. However, until then, struggle we will! 
As I read these passages of scripture and reflect on Holy Week and Jesus' Passion, I cannot help but think of a dear friend, Pat. I learned on Palm Sunday that Pat, who has been battling pancreatic cancer for several long months, decided to end treatment and transition to hospice care. I understand, her time with us is very short. Pat's transition to hospice care during Holy Week seems providential to all who know her. Her faith and trust in God has always been steadfast, unflinching and rock solid. Sometimes unnervingly so! It has been a real gift to witness how her faith has not been shaken during this difficult period. She has for years had a special devotion to St. John of the Cross and a deep appreciation of his teaching about the dark night of the soul. This all seems so incredibly congruent with the current season of the liturgical year, that I felt moved to share her story with you. I hope you will pardon me for this personal tangent. Pat's life and last days has been living scripture for me. Please remember her in your prayers this week! 
With love and friendship,
Miriam Coleman