"I shall fear no evil; for you are with me; your rod and your staff, they comfort me."
April 4, 2022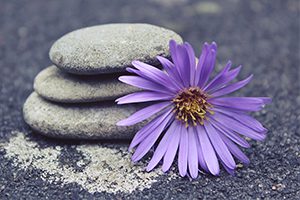 Susanna [1–9,15–29,34–40],41-62 | John 8:1–11 or John 8:12–20 | Psalm 23
The lessons from Susanna and John 8:1–11 are similar but provide contrasting views of judgment and forgiveness. Susanna tells of justice, while John speaks of grace.
Both stories include an accused brought before a judge, the accused being found not guilty, and the tables being turned on the accusers. In the Susanna story, a righteous defendant is saved from an untrue charge, while in John a sinner is exonerated. Both stories include an advocate. In Susanna, it is "a young lad named Daniel." In John, the advocate's presence is not immediately apparent.
In Susanna, Daniel turns the tables on the accusers by exposing their false witness through clever questioning. In John, Jesus exposes the accusers' hypocrisy by requiring them to judge themselves. Thus, John portrays Jesus as both advocate and judge, the roles he fulfills as our mediator with the Father.
The fate of the accusers is different in each story. In Susanna, they are put to death "in accordance with the law of Moses." In John, the accusers are spared immediate punishment; they are given the chance to repent and not sin again, just as the accused was. Jesus extends grace to all involved. 
As we approach the end of our Lenten journey, today's readings remind us that Jesus stands with all sinners, regardless of our unrighteousness, that he will intercede for us, and that he will judge us fairly. As Psalm 23 states, "I shall fear no evil; for you are with me; your rod and your staff, they comfort me."
Steve Capps