"Don't you get me wrong. I only want to know."*
April 8, 2023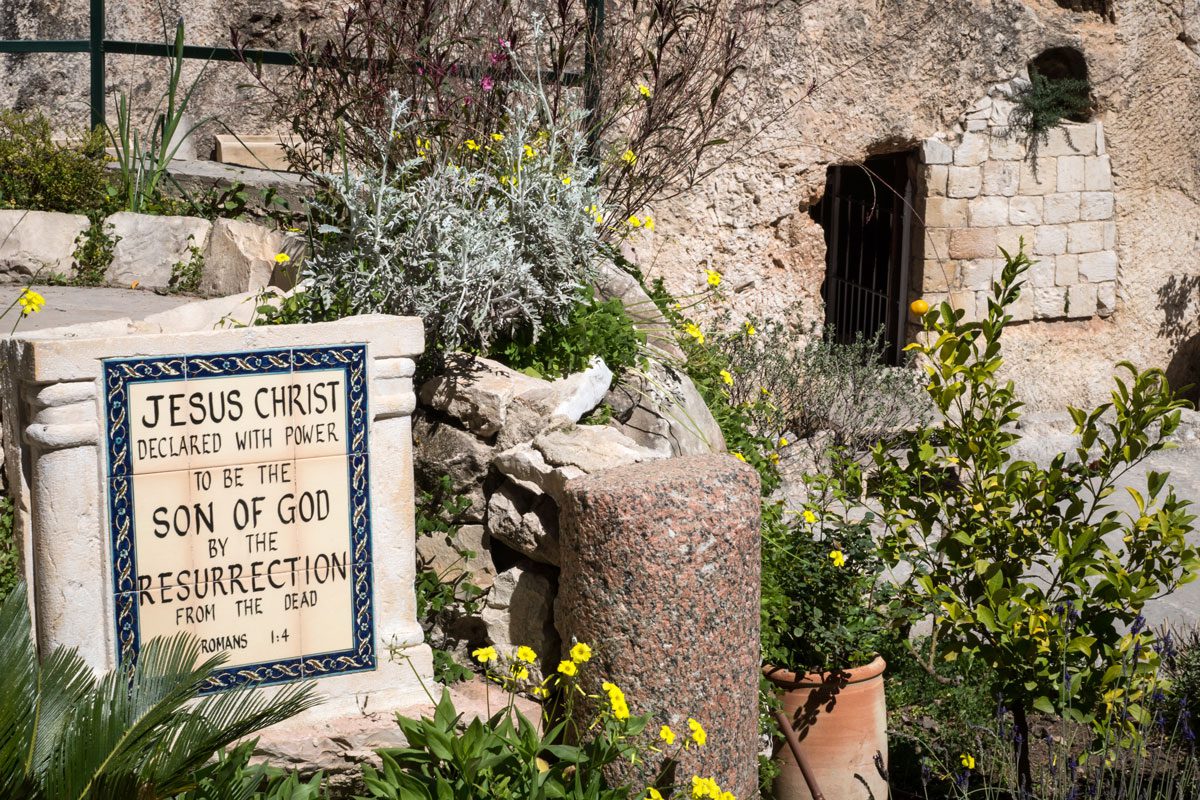 (Click above photo to enlarge)
Job 14:1-14 or Lamentations 3:1-9, 19-24  |  Psalm 31:1-4, 15-16  |  1 Peter 4:1-8  |  Matthew 27:57-66 or John 19:38-42
Growing up a child of the 60s
Not to slight the St. Pius catechism class nuns, but Andrew Lloyd Webber's Jesus Christ Superstar had a profound impact on my understanding of the life and death of Jesus. This contemporary rock opera helped me sort out all the characters and leapfrog centuries and many translations in Scripture to a place where I lived. Rock and roll, baby!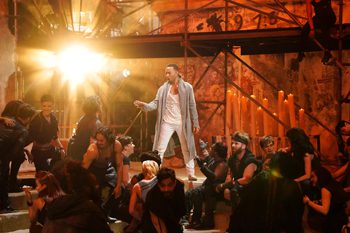 John Legend as Jesus in NBC's Jesus Christ Superstar Live in Concert.
(Click above photo to view the opera theme song: Superstar)
And just before COVID hit, NBC's Jesus Christ Superstar Live in Concert was broadcast and performed in front of a live audience at the Marcy Avenue Armory in Williamsburg, Brooklyn. Jesus was played by John Legend. Frankly, casting Legend as Jesus was brilliant, giving even more credence to the fact that Jesus represented, in his times and still today, anyone who was/is treated anything less than a beloved creature of God. And oh how the man can sing, surrounded by an amazing supporting cast!
Keeping with a decades-long tradition
As I write this blog, the original soundtrack to JC Superstar is playing. As an Amigos band member and Canterbury choir tenor, I love making music. Of late, the lyrics of songs have become as important to me as the music. Sort of modern-day Scripture. Here is a link to JC Superstar synopsis and lyrics, if you are interested. Trust me, lyricist Tim Rice may just be the 13th apostle!
The Bible ain't an easy read…
"The next day, that is, after the day of Preparation, the chief priests and the Pharisees gathered before Pilate and said, "Sir, we remember what that impostor (Jesus) said while he was still alive, 'After three days I will rise again.' Therefore command the tomb to be made secure until the third day; otherwise his disciples may go and steal him away, and tell the people, 'He has been raised from the dead,' and the last deception would be worse than the first." Pilate said to them, "You have a guard of soldiers; go, make it as secure as you can." So they went with the guard and made the tomb secure by sealing the stone.
       – Taken from Matthew 27:57-66 (New Testiment) written between 50-90 AD
That the priests and Pharisees thought Jesus' disciples would go and steal his body in order to tell people "He has been raised from the dead" seems to be more modern-time human behavior then long ago. Who knew public relations was a thing, even back in the time of Jesus!
Matthew makes a pretty good case for "the Resurrection," given Pilate's assurance of round-the-clock bouncers to guard the sealed tomb. Wouldn't want disciples of Jesus pulling any hanky-panky/PR coup, now would we!
Are you at times uncomfortable or confused with Scripture? I sure am. Perhaps because I am human like the many characters in Scripture who are in need of being saved from their sins. Not gonna beat myself up too much here, but you get my point?
Alas, today's readings provide us hope:
"The end of all things is near; therefore be serious and discipline yourselves for the sake of your prayers. Above all, maintain constant love for one another, for love covers a multitude of sins."
       – Taken from 1 Peter 4:1-8
Oh, the blog title? Recurring lyric from the theme song Superstar sung by Judas…
"Don't you get me wrong. I only want to know." Me too! And, when empirical evidence escapes me, may "faith" take over.
Rob Walsh
---
* Lyric from the song Superstar. Lyrics by Tim Rice. Music by Andrew Lloyd Webber.