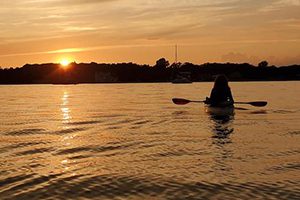 It's the darkest part of the year; days are short, the afternoon light has that particular golden slant that suggests it won't last long, then the sun is gone before dinnertime. Hunkered down against the pandemic, emotional and spiritual darkness creep in as well, as we deal with disruptions in our lives and relationships. The entire nation continues to simmer with civil unrest stemming from election drama and racial inequalities. It can be overwhelming.
The Psalm for today is unmitigated praise to God, from start to finish. When I first read it, the words felt like a message from a distant country, where people can sing together in the sunshine. I wanted to say 'I don't really feel like praise right now'. But I read it again. What's not to love about a psalm? All that poetry and imagery and music (imagine the music, it's there!). The repetition in this psalm feels soothing, and the simple refrain is uplifting: 'Let the peoples praise you, O God; let all the peoples praise you'. There's no qualifier, it just says 'praise'. The words of the second verse stood out:
'Let the nations be glad and sing for joy
for you judge the peoples with equity 
and guide the nations upon earth.'
This seems like a powerful and timely reminder; if God judges with equity, are we not called to treat each other with equity?
Songs of joy and praise come easily in carefree days; in darker times, praising God may feel difficult, but it's essential. Those words of praise keep that inner light of faith burning strong. 
Deborah Britt
We are so pleased you have joined us online at St. Luke's.
And, we invite you to make a Special Christmas Gift Offering to help us
continue our outreach efforts, especially during the pandemic.