Dad is my cornerstone.
December 2, 2021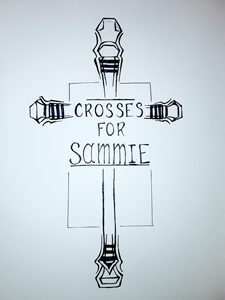 Psalm 118:19-24 | Isaiah 26:1-6 | Matthew 7:21-27
When I think about a cornerstone in my life, besides Christ, I would have to say that my Dad is my cornerstone. Dad was everything to me, and when he passed I was devastated, even though I know that he could have passed at any time during the previous year.
I had to find something to do to be able to process his death. I found that I was able to put my energy into making crucifixes, which are images of Jesus on the cross. I found some examples online and thought that I could improve on what I was seeing. I got the supplies that I would need to create a couple of 'prototypes', just to find out what people thought of my idea. When I found out that people really liked what I was creating, I got more supplies and started making crosses in the memory of my Dad.
Well, I can make a cross in about 2 to 3 hours, that's not what counts. What counts is that I can think about all the ways that Dad helped me become the man I am today. Whether it is being a stepfather (for 32 years) to two young ladies, to being a step-grandfather (for 18 years) to four beautiful children, to being a father (for 27 years) to my son; I am the man that I am thanks to Dad.
While I am making one cross or several crosses at one time, my thought process is always the same. I am always thinking about Dad. Everything in my day could have gone wrong, but once I start to make a cross my mind changes gears. I only think about Dad and the joy that he gave me in our time together over that last several years. Dad's example is a cornerstone in my life. And in the end that is all that matters.
David Clifton
We are so pleased you have joined us online at St. Luke's.
And, we invite you to make a Special Christmas Gift Offering to help us
continue our outreach efforts, especially during the pandemic.