Ponderings on Christmas Day
December 25, 2021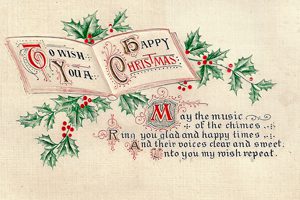 Isaiah 62:6-12 | Titus 3:4-7 |Luke 2:(1-7)8-20 | Psalm 97
 "…But Mary treasured all these words, and pondered them in her heart."
Luke's lyrical account of the Birth of Jesus, and its reference to Mary's thoughts, is one of my favorite verses of Scripture, perhaps because of the word "ponder." I linger on how the word resonates. Ponder. It conjures up an image of the furrowing of one's brow, the tilting of the head, the contemplative thoughts gathered in solitude. In our lower yard, we have our own pondering bench, tucked away, where one can sit in perplexity, contentment or wonder.
But Mary's ponderings: how profound, how complex, they must have been as she considered what was happening, and the impact this helpless baby in the straw would have on humanity. The shepherds, the stable animals, those gathered around in awe. Even Joseph, her husband, so faithful and supportive. And the angels, heralding in joy:
      Glory to God in the highest heaven,
      and on earth peace among those whom he favors!
We don't hear much more of her in the canonical scriptures, but surely she must have confided in someone, for the account to be written. We know she and Joseph were looking for him in the Temple as a youngster, and she was at the foot of the Cross to see her Son die. But her ponderings were largely kept in her heart, as Luke tells us. Perhaps, as we may know ourselves, she may have feared that the sharing of her innermost thoughts might have diluted, or somehow diminished, their impact. Do we ourselves, like Mary, – dare to share what is in our hearts?
My grandmother loved Christmas. Born on December 22, 1885, in a house on Castle Street, she was christened by her Swedish parents with names echoing the Holy Family: Marie Josephine Christine Benson (Mary, Joseph, Christ). She loved decorating for the holiday, and exchanging Christmas cards with family and friends, many in Swedish. Before the folded cards we write and send now, there were ornate and poetic postcards, and in one of her scrapbooks there's a 1914 Christmas postcard from the man she would marry 18 months later.
Her favorite poet was Henry Wadsworth Longfellow, who briefly owned and lived in what we know as the Windmill Cottage on Division Street. Though he died a few years before my grandmother was born, he presumably was visiting his friend, George Washington Greene, to whom he had sold the Cottage, around the time St. Luke's was building its new church, replacing its original 1834 structure. The new and glorious neo-Gothic stone structure was completed, and the first service was held on Christmas Day, 1876, 145 years ago this morning.
One of Longfellow's best-known poems, published in 1863, was "I Heard the Bells on Christmas Day," much of which was set to music in later years. Written at a tragic time in the poet's life, after his wife's death, the poem acknowledges the joyful bells proclaiming Christ's birth, but juxtaposes it against the pain and angst of human life and suffering:
      I heard the bells on Christmas day
      Their old familiar carols play;
      In music sweet the tones repeat,
      "There's peace on earth, good will to men."
      I thought how, as the day had come,
      The belfries of all Christendom
      Had rolled along th' unbroken song
      Of peace on earth, good will to men.
      And in despair I bowed my head:
      "There is no peace on earth," I said,
      "For hate is strong, and mocks the song
      Of peace on earth, good will to men."
Despite his despair, Longfellow ponders, perhaps as Mary did, the Hope that the Baby Jesus brought to our lives, and the Promise of the Love that came down at Christmas. With an uplifted heart, he listens again to the bells, as we do when they ring from St. Luke's Bell Tower:
      Then pealed the bells more loud and deep:
      "God is not dead, nor does He sleep,
      For Christ is here; His Spirit near
      Brings peace on earth, good will to men."
      When men repent and turn from sin
      The Prince of Peace then enters in,
      And grace imparts within their hearts
      His peace on earth, good will to men.
      O souls amid earth's busy strife,
      The Word of God is light and life;
      Oh, hear His voice, make Him your choice,
      Hail peace on earth, good will to men.
      Then happy, singing on your way,
      Your world will change from night to day;
      Your heart will feel the message real,
      Of peace on earth, good will to men.
On this Christmas Day, 2021, we are not lacking in laments for all that mocks Peace on Earth. But we are called to be Christ's people, and to trust, and rejoice, that God loves us enough to send His Son to dwell among us. 
From a lyric from Hymn 390, let us all, like Mary and Longfellow –
      Ponder anew what the Almighty can do,
      Who with His Love doth befriend thee.
Blessed Christmas!
Laura Sullivan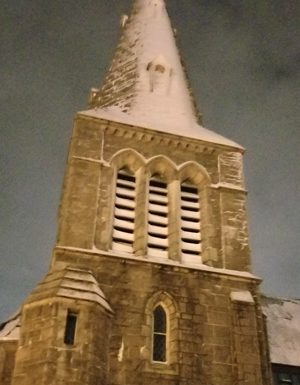 We are so pleased you have joined us online at St. Luke's.
And, we invite you to make a Special Christmas Gift Offering to help us
continue our outreach efforts, especially during the pandemic.