Imagine a world without shame.
December 14, 2021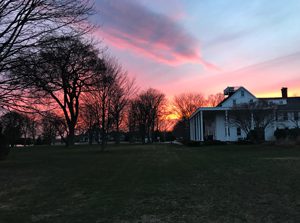 Psalm 34:1-8 | Zephaniah 3:1-2, 9-13 | Matthew 21:28-32
Reading today's Psalm, two sections jumped out at me. The first was line 5: "Look upon him and be radiant, and let not your faces be ashamed." I love the idea of unabashed radiance! The idea of no shame in looking at the Lord, but also no shame at all, comforts me. Having read Brene Brown's books and also heard her speak about the destruction that shame causes, this psalm allows me to imagine a world without shame. A world where in our affliction the Lord hears us, where the humble hear and rejoice, and where we are saved. 
The other line that resonated with me was line 7: "The angel of the Lord encompasses those who fear him, and he will deliver them." I'm not enamored of a Lord we must fear, and indeed line 8 reminds us that 'the Lord is good,' but I do appreciate the image of the angel wrapping around us, bringing protection and comfort.  May we all be encompassed by angels this Advent!
Diane Rich
We are so pleased you have joined us online at St. Luke's.
And, we invite you to make a Special Christmas Gift Offering to help us
continue our outreach efforts, especially during the pandemic.