Selah…Selah…Selah… Bask in God's presence and love
December 17, 2021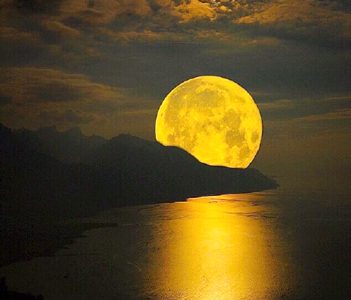 Psalm 67 | Isaiah 56:1-8 | John 5:33-36
Psalm 67  –  Partial quote
"May God be gracious to us and bless us and make his face to shine upon us, Selah"
"Let the nations be glad and sing for joy, for you judge the people with equity and guide the nations upon earth. Selah…"
Selah (pronounced See -luh) is a Hebrew word that is found two times in Psalm 67, but many times in the Hebrew Bible. I don't recall ever hearing this word and wondered what it meant.
Apparently, there is no clear interpretation for this word, but people in authority indicate that it could have several possible meanings.
To Pause and Reflect or Meditate – In the reading of the psalm, as in chanting of the psalm, it is a moment to pause and invites the reader/chanter to reflect on the words just spoken or sung.
Forever – Unending…timeless.
Female Name –  Not only a female name, but an uncommon, neutral name used by males and females.
Liturgical Direction– A note to those reading or chanting to lift their voices or with musical instruments, to have a lifting sound at the end of a line or piece of music.
In any case, being called to silence…or pausing…or reflecting…or meditating…is something we all need to be reminded of in this busy world we live in today. Being intentional about finding quiet time with God is a practice to be developed, but what a joy it is when we sit in peace and thank God for our blessings and the gifts God has given us. When we are stressed and overwhelmed, just repeat these words a few time…Selah…Selah…Selah…as a reminder to take a few deep breaths and bask in God's presence and love.
Doreen C. Putnam
We are so pleased you have joined us online at St. Luke's.
And, we invite you to make a Special Christmas Gift Offering to help us
continue our outreach efforts, especially during the pandemic.