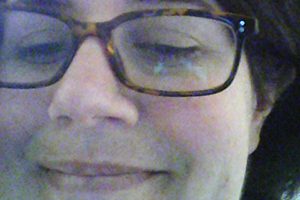 I hope that writing what the Advent season means to me is a good start. At first I didn't really know what it was about but since learning about it from Father Tim I have a better understanding. It is about having hope and faith in difficult times especially now that the world is so topsy-turvey. I think we need the lessons of Advent more now than ever. It all started with the gift of a child and sometimes we forget that and the simple joys of life and that even through all the fear and darkness there is light at the end of the tunnel and hopefully we can cling to that when we feel our hope waning.
Stephanie Leite
We are so pleased you have joined us online at St. Luke's.
And, we invite you to make a Special Christmas Gift Offering to help us
continue our outreach efforts, especially during the pandemic.