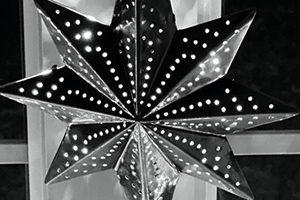 I sought the Lord, and he answered me.
And delivered me from all my fears.
As I read the readings for today, one word that resonated and it's a word most of has felt more this year than in years past is FEAR. Fear about getting infected with COVID 19, fear of the outcome of the election, fear of losing a loved one, fear of making ends meet due to unemployment, and the list goes on. The list of our own fears may overlap at points, but each list is uniquely our own.  
One of my biggest fears, in the beginning, was how will we continue to worship at St. Luke's and how will I survive this darkness without seeing, singing, hugging and laughing with the St. Luke's family. I have always counted on St. Luke's family to support me and my girls during my most fearful times. Now all of a sudden during one of the most fearful times in the world, we are being told stay at home and isolate yourself and family, so you don't catch COVID 19. As many of us questioned, how long with this last?  Well, I for one certainly did not expect it to last 9 months but yet here we are.  
As the Psalm today says:
O Magnify the Lord with me,
And let us all exalt his name together.
How exactly are we supposed to do this if we cannot be together? St. Luke's leadership and family put fear aside and planned on how to accomplish this task. The leadership of St. Luke's reassures us countless times that St. Luke's helps us in our faith journey and helps us to reduce our fears. St. Luke's implemented virtual worship, Zoom coffee hours, emails, videos, delivered cookies and the list goes on but all this to help reduce our fear.  Even though it is not the same as being together in person, all these actions help us to see the Lord is still ever present in our lives, we just need to look and listen. 
Remember, a savior is coming who brings Peace, Hope, Joy and Love. Don't let the fear lead you into darkness or away from the Lord but focus on the light that is all around us.  The Lord is ever present in your life. The light of Jesus is present we just need to look him out and listen for his answers.   
Anna Pilkington
We are so pleased you have joined us online at St. Luke's.
And, we invite you to make a Special Christmas Gift Offering to help us
continue our outreach efforts, especially during the pandemic.