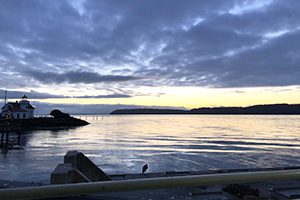 I decided to look up the Bible verses for today's blog in my old family Bible. It has been in my bookcase for years and it just seemed to call to me. When I opened it up, I discovered a handwritten note that said my grandfather had given it to my grandmother in 1955. I began thinking about these two lovely people who both passed away when I was in college. I had spent a lot my early life with them and had many happy memories.
Suddenly I remembered a very scary memory. One day while they were babysitting for me at their house I started exploring their big desk in the living room. In the bottom drawer I found a very large heavy book filled with newspaper pictures of World War I. I took it out and looked through it and was frightened by all the death and destruction that I saw. Strangely, at the end were four pages of pictures of hundreds of hospital beds filled with hundreds of men, women and children surrounded by doctors and nurses. I brought the book to my grandmother and asked her what these hospital pictures were all about. She looked at it and told me these were pictures of the Spanish Flu that killed thousands and thousands of people right after the war. I had never heard of it and asked her how she knew about it. She quietly said that she actually had gotten this flu and almost died. Thankfully she recovered and strangely ended up with beautiful curly hair.
We are all now fighting this same kind of battle today and are in a very difficult place. History is repeating itself and our faith and our strength is a very important part of our recovery.We will overcome this and go on with our lives.
As Isaiah says we need to harken to God's commandments as he teaches us for our own good. Then your peace would be like a river and righteousness like the waves of the sea. During Advent we think and pray about the coming of Christ and all that he means to us.
May you all delight in our Lord.
Donna Dufault
We are so pleased you have joined us online at St. Luke's.
And, we invite you to make a Special Christmas Gift Offering to help us
continue our outreach efforts, especially during the pandemic.