Kept me in the light.
December 5, 2022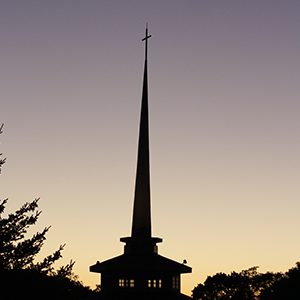 Isaiah 5:8-12, 18-23 | 1 Thessalonians 5:1-11 | Luke 21:20-28
My thoughts will be on 1 Thessalonians 5:5,8-11.
'5for you are all children of light and children of the day; we are not of the night or of darkness…..8But since we belong to the day, let us be sober, and put on the breastplate of faith and love, and for a helmet the hope of salvation. 9For God has destined us not for wrath but for obtaining salvation through our Lord Jesus Christ, 10who died for us, so that whether we are awake or asleep we may live with him. 11Therefore encourage one another and build up each other, as indeed you are doing.'
As I read and reread, the verses above; I am reminded how much my church family means to me, and how strong they have made me.  I know how important I am to them, this has become stronger and more important over the last several years.
Since 2018 I have lost my dad, my uncle, my cat, 2 friends of the family, my Lori, and my cousin.  With all of these people in my life passing away, it has been my faith in God and my faith and support from my St. Luke's family, that has kept me in the light.
Being a long time member of the St. Luke's family, all of you have helped me through the years to maintain my faith.  All of you have provided immeasurable support to me and my family.
I am eternally grateful to each of you for the support and encouragement you have given me and my family.
Thank you.
David Clifton
We are so pleased you have joined us online at St. Luke's. And, we invite you to make a Special Christmas Gift Offering to help us continue our outreach efforts.