Day By Day
December 6, 2022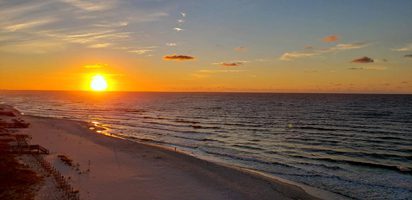 Isaiah 5:13-15, 24-25 | 1 Thessalonians 5:12-28 | Luke 21:29-38
One of my favorite things to do, is to have a "planning session" with my Gary.  We have them often, like daily…and they usually involve a cup of coffee. Planning sessions are sometimes big picture and strategic, but often they are tactical where we are just creating "to do" lists. In both cases, I truly enjoy thinking it through together. And, how lucky am I that I get to do this with Gary! For me, it is helpful to have a goal to work towards, understand the expectation, and then execute! Having direction and guidance helps me to feel purpose and to keep me on track. So, when I read today's scripture (1 Thessalonians chapter 5 vs 12-28), I felt it was filled with directions on what I need to do to be a good person, a good Christian, a follower of Jesus. And I thought, great, this will help me understand the expectation so I can execute!
Things got a little bumpy for me, pretty quickly though, as I engaged in a "spiritual "planning session" centered around these verses.  Although they are a great list of things to do or not do in order to be a "good" Christian, I find myself struggling to be able to execute this list with consistency. Here are a few examples of what I mean:
"See that none of you repays evil for evil, but always seek to do good to one another and to all." Okay, so at first consideration, I can do this right? But do I?  Sadly…no. Have I been guilty of having a knee jerk reaction to someone cutting me off in traffic with a few choice words or thoughts? Or, failing to respond with a positive prayer in response to a political advertisement that I find repugnant or repulsive? Or failing to come to the aid of someone in need like a person asking for money at a traffic light?
"Rejoice always, pray without ceasing, give thanks in all circumstances" I can do this right? Again, sadly no.  Not always, not without ceasing, not in all circumstances. I often find myself falling into a mindset of worry or concern,  or drifting into complaint over big things like global warming and small things like having to constantly close the kitchen drawer that won't stay shut. 
 "Do not quench the Spirit. Do not despise the words of prophets, but test everything; hold fast to what is good; abstain from every form of evil." Now this I can do, right? Ummm, apparently not. I may know what is good from evil…but I sure don't abstain from every form of evil. And many times I find myself ignoring that quietly persistent voice of the Spirit that is nudging me in a certain direction.
Despite all these shortcomings, however, I have faith that, to paraphrase Peter in his letter to the Thessalonians, the God of peace himself will sanctify me entirely; and that my spirit and soul and body will be kept sound and blameless.  Because the one who calls me is faithful, and he will do this.
I am grateful to have the chance and the will to do better; to understand and work toward fulfilling the will of God.  I am reminded of the 1971 musical lyrics from "Day by Day" from Godspell, which pretty neatly outline my "spiritual planning session" for today:
Oh, Dear Lord
Three things I pray
To see thee more clearly
Love thee more dearly
Follow thee more nearly
Day by day
And now … to execute.
Joseph Gomes
We are so pleased you have joined us online at St. Luke's. And, we invite you to make a Special Christmas Gift Offering to help us continue our outreach efforts.