RaiseRight™ – Simply the Right Way to Fundraise for St. Luke's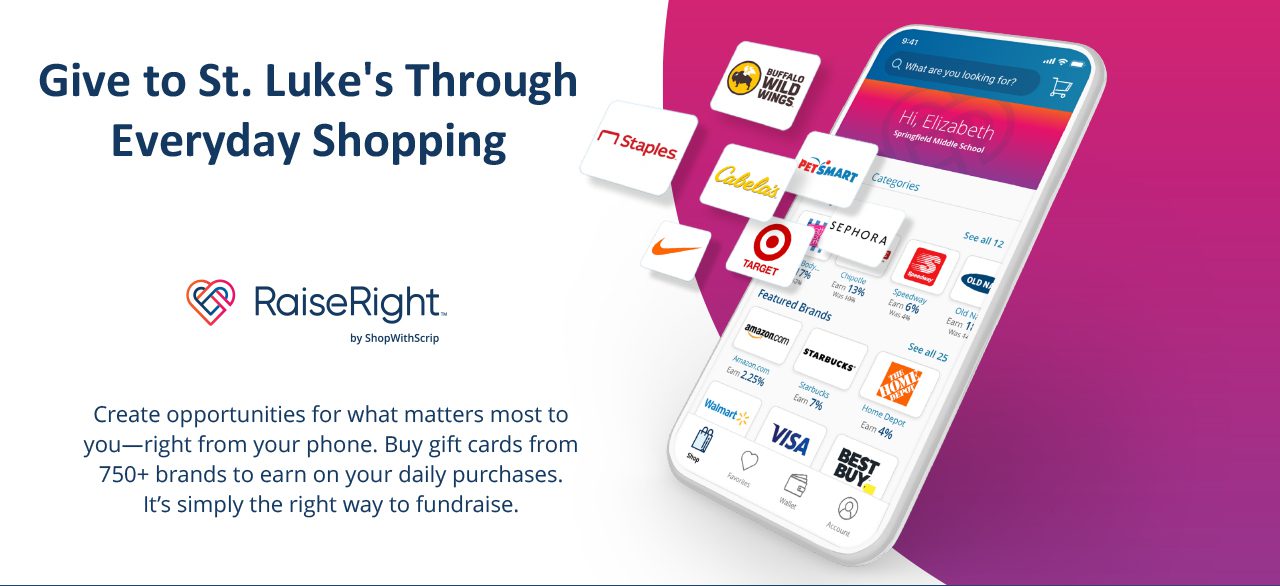 Thankfully, there's a new, contactless way to raise funds. "RaiseRight" from ShopwithScrip is a new mobile App that makes raising additional funds for St. Luke's quick, easy, and safe. RaiseRight involves just a little change to your daily habits while using money you are already spending.
RaiseRight turns everyday purchases, like grabbing your morning coffee or buying groceries and merchandise from over 750+ brands such as Starbucks, Amazon and Walmart, into Fundraising opportunities to support St. Luke's.
The RaiseRight App lets you earn for St. Luke's in just three simple steps;
Shop the brands you love. With over 750 retailers listed, you can always find the brands you need and love.
Buy E-cards for immediate use or physical gifting cards to use later. Some are even reloadable.
Earn for St. Luke's. Brands offer rebates of up to 20% of the card's value, so earnings add up fast. You get the full value of the card, St. Luke's gets the rebate amount.
Watch the RaiseRight Video for more information on this exciting opportunity to support St. Luke's.
Click on the RaiseRight info sheet above or scan the QR code for details.